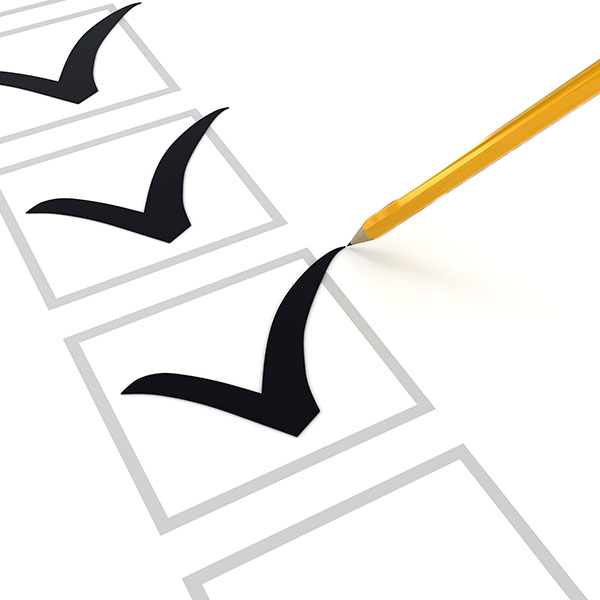 At Compare Heating & Air Conditioning we strive for 100% satisfaction in everything we do. We value your opinion and invite you to tell us and others about your experience with us. Please take a few moments to tell us what you think by leaving us a review here on our website or on any of these popular review sites or social networks.
Read what other customers have said about us.

All trademarks or brands on this page are registered by their respective owner and are not affiliated with our company, nor do they endorse or sponsor our products or services.
Reviews of
Compare Heating & Air Conditioning
(Based on 33 rated reviews)
Very friendly and professional crew. I'm glad I went with them.
Can't think of anything. Technician was first class. Polite, knowledgeable, personable.
I just wanted you to know how much I appreciated the effort your technician Terry went to in repairing my compressor. When he made the service call on Wednesday it was miserably hot and through his effort he found a motor for the fan compressor and returned the same day to install and get my air conditioner operating. I believe you have an outstanding employee and an asset to your company. My sincere thanks to all of you for keeping me cool.
Once again- each of you at Compare Heating & Air Conditioning did a wonderful job on behalf of your customers! I wanted to thank you for your responsiveness and expediency in setting an appointment- and diagnosing and addressing the problem my grandmother had with her heater. What you probably are not aware of is that her home had been broken into mid-last year. Since then, she's been uncomfortable with anyone "new" come into her home. Jayne did a great job of working her into the schedule. And Terry did a wonderful job of putting her at ease-and getting right to work! By the time I arrived, he had things under control, knew what the problem was and was well on his way to locating the materials to fix it. I also learned that she needed to call you the next day because she thought she smelled some residual gas- and you promptly addressed her need. This really helped her out a great deal- and we both appreciated it! It's comforting to be able to rely on someone in an area of total non-expertise. We definitely plan to share the extra business cards we got from Terry.
Thank you for your competent and businesslike manner in installating my new heating and air conditioning units. Your crew was very polite and pleasant.
Thank you for being so cooperative in working with my roofing schedule. We are pleased with the new furnace and it is so quiet. Your workers were very pleasant. Thanks for a good job.
Thank you so much for your professional installation of central heat and air in our home. When I came home last night and felt the heat I almost started to cry I was so happy. You have done excellent work and thank you always for leaving our home clean. You have made a significant difference in our lives.
Jenny & Craig
Walnut Creek
We are so thankful you came to the rescue. It made such a difference for us and took all the worry out of how to proceed once the problem was identified.
Thank you for the comfort of my new furnace and the efficiency and courtesy of your crew.
They showed up on time and kept our home clean during their installation. Their workers were professional and their price was competitive. We have used them for thirty years and wouldn't consider using anyone else. Other then the bald fat guy that owns the place they are fantastic.
Knowledge, confidence, and courtesy exhibited by the dealer and his crew. This was born out through reference checks and they lived up to their reputation. Compare Heating and Air has an EXCEPTIONAL crew. They were eager to give us what we wanted, were pleasant, thorough, and stood apart from the other six other HVAC vendors we interviewed. Prior to installing our new split system and heat pump system they had to remove a complicated residential water cooled heat pump system that circulated water from our swimming pool. This was a new experience for them but they were more eager to tackle this project than any other vendor we interviewed and did a creative, thorough job that exceeded our expectations.
Courteous person (Jayne) on telephone first call. Suggested things to try until service date. Serviceman very neat, very knowledgeable, very personable. Happy.
The entire crew at Compare & Heating were outstanding! They certainly exceeded our expectations - both on a professional and personal level. I felt completely safe with their employees working in my home. I will definitely recommend Carrier and Compare & Heating to anyone I know who is interested in a new/newer system for their home.
Terry Stone arrived on time, was efficient, knowledgeable and very personable, a keeper! And he removed his shoes.
From start to finish. Very professional, polite, neat, quiet - couldn't have been better. Refreshing to have such good service.
I am very happy with the work that TERRY STONE did for me. He is knowledgeable, friendly and professional. He is a great asset to your company.
Everything very good. I asked a lot of questions during the time repairs were being made. Tech didn't try to sell me on the repair work (positive). Making sure unit worked properly after servicing and repairs, cleaned outside of unit. Explained why repairs needed to be made. Made effort to get best price on parts!
Everyone at Compare did an exceptionally good job. We have lived in this house for thirty-seven years, and have never had a service contractor of any kind do such a wonderful job. Twenty- six years ago Mark's father Albert Fraschieri installed a new furnace for us. They did a great job then, and it continues today. We will speak highly of them to anyone we know that is in need of a heating or air conditioning contractor.
Rapid response to my request. Courteous, knowledgeable serviceman informed me of cost as soon as he diagnosed problem, had the necessary, good quality parts on hand, and promptly completed job.
Excellent quality workmanship. They did it right.
Very professional. Salesman, foreman, and workmen were all highly knowledgeable, courteous and helpful.
Flexible scheduling. They worked around my unusual schedule with no problems.
When our air conditioner broke down in the summer during a hot spell, other companies claimed it could not be repaired and just wanted to sell us a new system. Compare Heating & Air Conditioning was the only company that fixed it temporarily, at no cost, until we could replace it. They are a family run company that truly cares about it's customers.
Did a very good job, on installing furnace in attic area they had to work in. Much better than original installation. The system is working very good and happy with it.
Compare Heating & Air Conditioning gave us excellent service, could not have asked for more.
Compare HVAC did a great job in replacing our HVAC system. The crew was knowledgeable and answered my questions. I was appreciative of how clean they kept the work areas. I definitely would recommend Compare HVAC!
Compare Heating was a wonderful company to deal with. The installers were friendly, courteous and extremely neat. The house/garage area where they worked was left immaculate every day after they completed their work. It was a pleasant experience.
Compare Heating and Air not only installed my system when they said but finished within 6 hours of the estimated finish time. A first for me. I can't say enough nice things about every aspect of the job from sales to complete installation. It's what some of us refer to as the Nordstrom way of business. We love it.
Excellent service. Would recommend to family and friends.
Our experience with Mark and his team was excellent.
I always find Compare excellent to deal with. They are friendly and responsive and seem to really care about their business and clients.
Every time I have called for service or a problem, Compare has provided quick response, competent personnel and friendly service.
Courteous workers, rechecked all work, even in attic and sub area. Responsive to my concerns regarding not disturbing cable installation.
Excellent work and met several challenges in a professional manner keeping me fully informed.
Thank you for living up to your reputation of professionalism and customer satisfaction. It is comforting to realize in this age of sacrificing everything for the bottom line. There are still some craftsmen practicing the golden rule. Currently, we can not afford to install new equipment. However, please put us on your annual schedule. Thanks again.